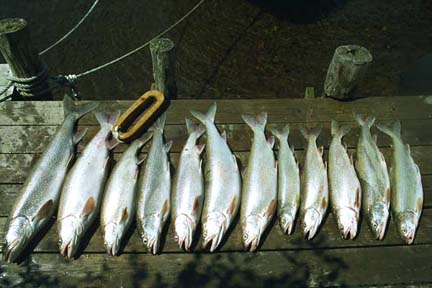 In the past but especially in the recent years I've been asked about the Seven Fish dinner that supposedly is part of my homeland traditional Christmas eve dinner.
I had spent 24 Christmas eves in Italy and never heard of such a thing. It is part of the Christians rules to eat "magro"; so yes we do have dinner based on fish but I never heard of a fixed amount of it that needs to be prepared. Now I thought that the fish feast was maybe a tradition from who knows what small town so I went on the Italian Google to look what will
came up.
The only Festa dei Sette Pesci held in Italy was in Florence for a Chinese festivity in April!!!
Just to make sure, I activated my special research unit in Italy (composed by my father and his friends, they work much better than CIA and M16 together) to find out more about at this point the mysterious fish orgy.
The first call was for my father, he didn't know anything about it and came up with the same Tuscan restaurant that likes Chinese food, than he called Annamaria which is an expert in Italian traditions, and I'm sure the phone call chain went on for a while. After all that I'm pretty confident in saying that the seven fishes is not part of the Italian culinary nor any religious traditions.

Now my question is from were Rachel Ray and Mario Batali and other hundreds of quasi Italian chefs took the 7 fishes dinner tradition from?
Are they sponsored by the fishing commerce board if such a thing exist?
Has the fishing association hired some famous lobbyist?
I hope to get an answer to the fish affair and I hope to have some help in solving the mystery from you guys.
I wish you a fishy Christmas eve and a great holiday season.
Buona Bevuta a Tutti